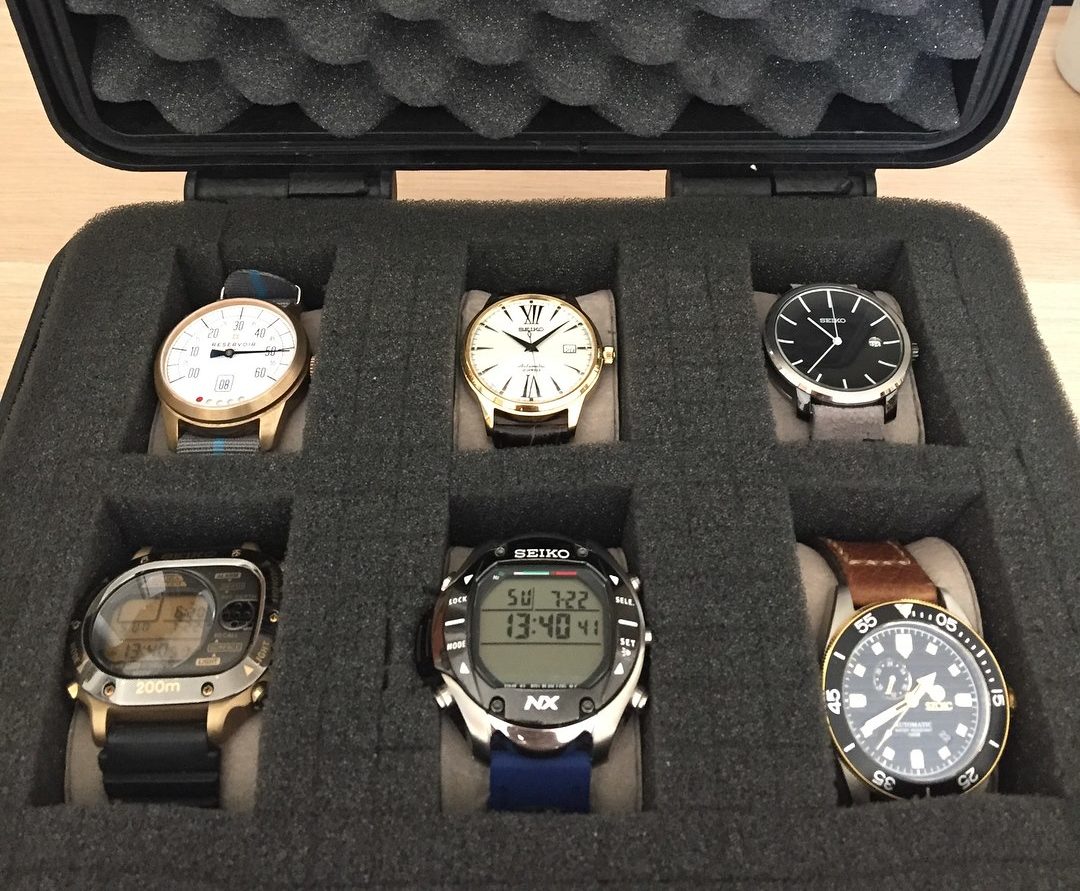 When watch addict Richard Segault and contributor to the French watch blog Le Calibre, needed to protect and transport his watch collection for an upcoming holiday. Richard chose no other than an Explorer 2717 Case with the interior foam option to do so. The watch collection included valuable watches from brands such as Seiko, Reservoir and Stoic.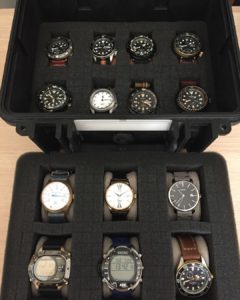 Richard used the layers of pre-cubed, Pick 'n' Pluck foam to create 14 watch sized cutout to store the watches over 2 layers of foam. Offering excellent protection to the 14 watches. The included lid foam kept the watches from moving in transport.
The Explorer 2717 Case features a sealing o-ring that makes the case waterproof and stops any unwanted dust (or holiday sand!) entering the case. The case can withstand temperatures from -33 to +90°C, meaning you to can take it to the hottest holiday destinations and never have any issues.
Weighing in at just over 2kg, the 2717 Case will happily travel along as airline hand luggage.