Explorer Padded Dividers with internal adjustable partitions. Ideal to protect and transport any kind of sensitive equipment. Thanks to their modularity, they can easily combined.
Explorer DIV2717 is also available with an optional top cover to protect and keep items in place. They can easily fixed on the dividers by the Velcro strips.
Designed to fit the Explorer 2717 Case.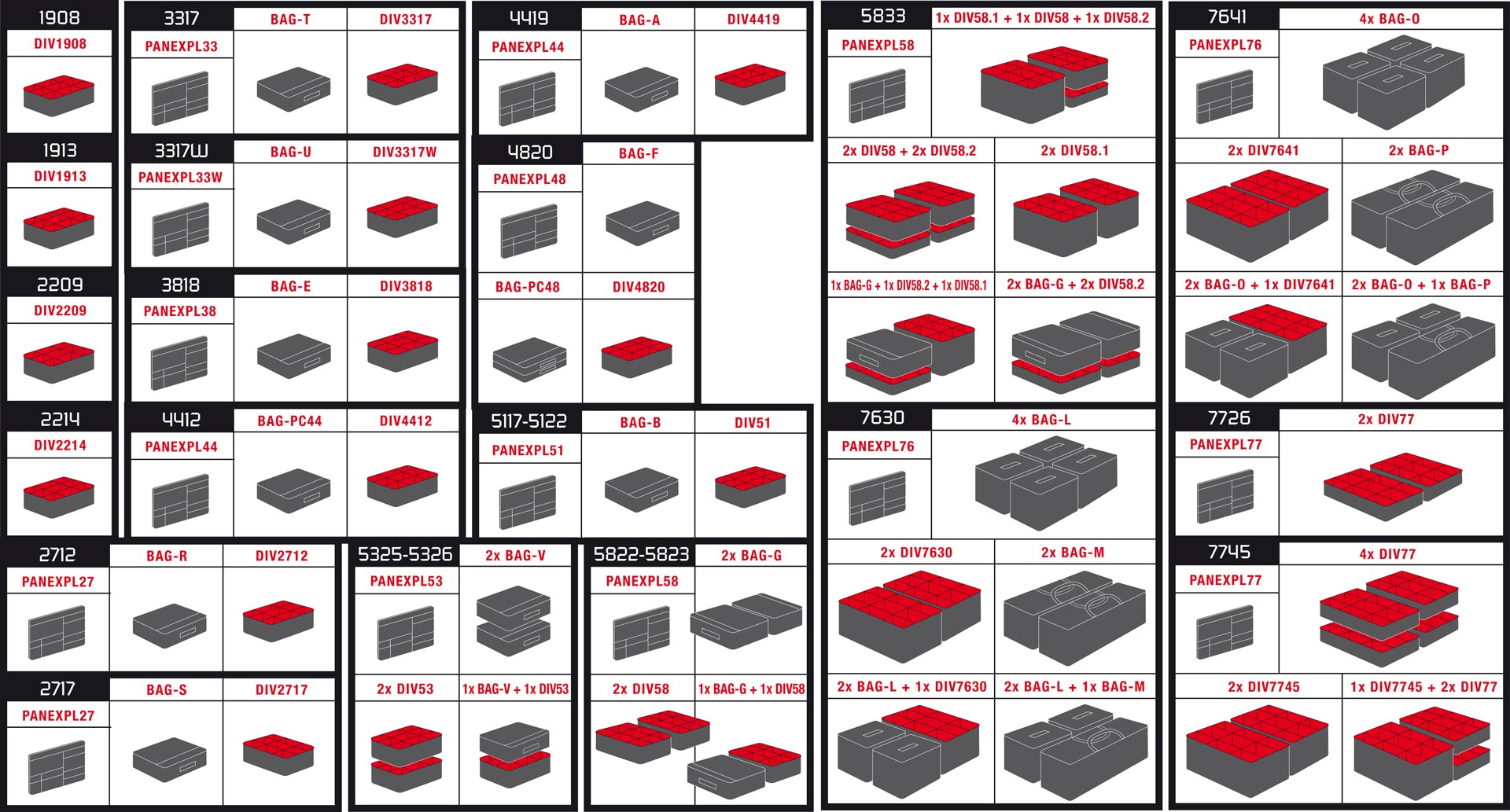 "